Come to Australia with your family
If you wish to come to Australia with your family, did you know that most visas allow you to add secondary applicants, if certain conditions are satisfied? The criteria for secondary applicants are generally lessened compared to primary applicants.
It is important to know that, as a secondary applicant, your partner/spouse will not automatically have the same visa restrictions. The most common example is with the 457 visa subclass, where the primary applicant has condition 8107 attached to his/her visa (= the visa holder can only work for the nominating employer in a specific position). However, this is not the case of the partner/spouse, who has no restrictions regarding the choice of the employer, and could even start his/her own business.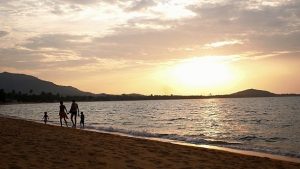 Sponsor your family to come live with you in Australia
Enjoying your life in Australia, but missing your loved ones? Do you know that family migration is one of the main components of the Australian migration program?
If you are an Australian permanent resident or an Australian citizen, you might be able to sponsor family members for temporary or permanent visas. More specifically, Australian migration legislation offers various options depending on the relationship between the sponsor and the applicant, the geographical location of the visa applicant at time of lodgement and the funds available.
Eligible family members are:
Partner
Parents
Child 
Other relatives
  

How can AXYN assist you?
AXYN Solutions understands that deciding to sponsor a family member is an important decision, as it is a long process that can be financially significant and emotionally challenging. Prior applying for a visa, we highly recommend that you seek the expertise of a registered migration agent.
Based on our experience, lodging a complete visa application is pivotal, as not only it will result in avoiding any unnecessary delay, but could save you from significant additionnal expenditures.
If you feel that your personal circumstances might fall within one of the above category, we encourage you to complete our short questionnaire. Once we have reviewed your answers, we will contact you as soon as possible in order to discuss the next steps.