Studying in Australia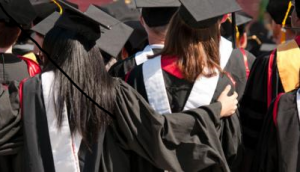 Australia is the third most popular international student destination in the world, due to its high-quality courses, its safe environment and employment potential for graduates. The country welcomes students from various cultures and offers diverse opportunities to add a professional component while studying.
There are different visas that allow you to study in Australia. However, each visa has its own specificity and your best option will depend on a wide range of factors, which include but are not limited to the course you want to undertake, if you want to work during your studies and the length of your stay in Australia.
While it is impossible to provide an exhaustive list of the reasons to study in Australia, international students usually make the decision to come here for one – or a combination – of the following options:
In 2016, there were over 700,000 student visa holders who decided to start one of the 22,000 courses offered across the 1,100 different institutions.
Consequently, if you are looking at competing a short English course, gain additional qualifications overseas or have decided to complete a postgraduate at a prestigious university, you should consider the options that Australia has to offer.
  How can AXYN assist you?
If you are looking at improving your English in a short time-frame, gaining international work experience while studying, or completing a recognised degree in a prestigious institution, we highly recommend that you book an initial consultation before enrolling. This will allow you to discuss the best strategy to reach your goals and get additional information regarding local providers.
For example, depending on your circumstances, some Australian qualifications might count towards your future visa application.
Therefore, if you are interested in studying in Australia, but want to optimise your migration strategy first, we invite you to click here to complete our short initial questionnaire, which will allow us to contact you, to discuss your project.