Join Us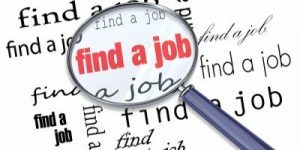 We believe in the Australian Dream, not only because Australia is the second-best country in the world for its quality of life, but also as it is a safe and profitable environment, where you can express your full potential, and be rewarded for it. If you want to check the Australian average salary for your occupation, feel free to click here.
Due to our industry, we are liaising with individual and corporate clients on a daily basis and have noticed that:
Overseas professionals find it difficult to promote their skills and experience (especially when they are still located abroad);
Australian businesses are fully aware of the benefits of a multi-cultural workplace, but struggle to find suitable qualified applicants.
Therefore, we decided to create a free database allowing organisations to look at potential candidates' profile (including your work experience, qualifications and available start date… but excluding any personal identifiers).
If an employer is interested by your information, we will contact you and leave you with the option to go forward, should you decide to.
AXYN Solutions respects your privacy, and all the data you provided us with will solely be used for the purpose for which it was given. We will not sell, rent, provide or disclose personally identifiable information to any marketing entities. Check our Privacy Policy for more information.
 

Interested?
If you are interested by the above, we encourage you to join us by completing the form below. Once again, this is a FREE SERVICE, and you can ask for your information to be updated or removed at any time.